Our Culture
Our ability to provide compassionate care is incomplete without the unique perspectives from the individuals that contribute to our community. We all believe in and abide by a set of values that further our mission and build cohesion among teams. This sets us apart and energizes our community impact through empathy and understanding.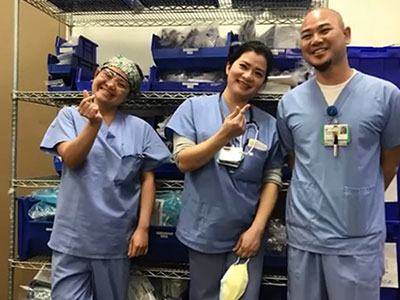 Diversity and Inclusion
We believe we are stronger when we are more diverse, in terms of our backgrounds, skillsets and experiences.

The three pillars of our diversity and inclusion efforts center on:
(1) The components of our workforce and ensuring broad representation;
(2) A workplace where everyone can contribute to their highest potential; and
(3) Connectivity with our community to reflect what makes each one unique.

Our Diversity Council represents Tenet Healthcare and our other business units, and it supports the Company's overall diversity and inclusion efforts. Areas of focus include recruiting, talent development, new hire mentoring, employee resource groups, community partnerships and training and education.
Tenet is an Equal Opportunity Employer. We embrace the diversity of our co-workers, physicians, suppliers, patients and everyone we serve. We do not tolerate harassment or discrimination on the basis of race, ethnicity, religion, gender, sexual orientation, gender identity or expression, national origin, age, disability, veteran status or any other characteristic protected by law. We also are committed to providing accommodations to employees who have qualified physical or mental disabilities.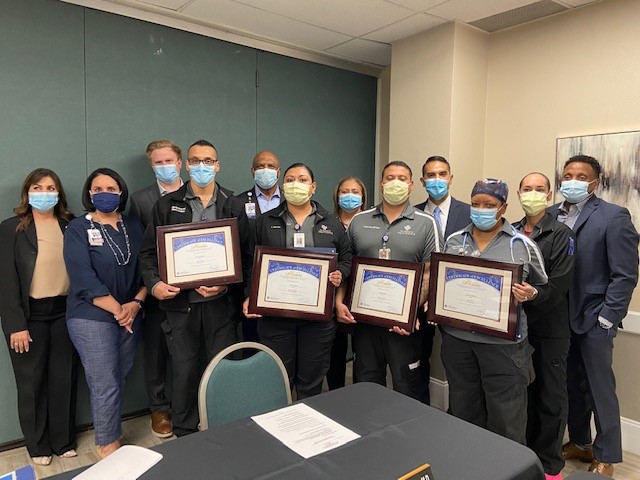 Celebrating our Teams
We are proud of our teams for continuing to earn important recognitions for quality work and leadership, year after year. These awards highlight our enterprise commitment to a mission that resonates and values that define our character. We are grateful for these acknowledgements of our people and our organization.
Service in our Communities
Our facilities and employees regularly share their time and healthcare experience to usher in the greater good. Each year, we provide thousands of free screenings at local health fairs, host numerous educational seminars and search for ways to better serve the people in our communities.
We also organize countless events on our hospital campuses and care centers to bring our communities together, especially those that invoke the generosity of others through donations and celebrations of recovery.
As an enterprise, we support causes that matter, particularly those in the areas of health and wellness, education and fighting hunger.