Community Service
We are committed to making a difference in the lives of others by providing exceptional care and supporting our communities as volunteers and good corporate citizens. Each year, Tenet Healthcare Corporation, along with our facilities and operations in communities around the country, lends support to countless charitable organizations.

Through community relations initiatives, which focus on investing in the education pipeline, aiding the safety net population and responding to natural disasters and tragedies, our commitment to serving those with the greatest need remains a pillar of Tenet's mission. Our work involves engaging employees on giving time to causes dedicated to strengthening the communities we serve.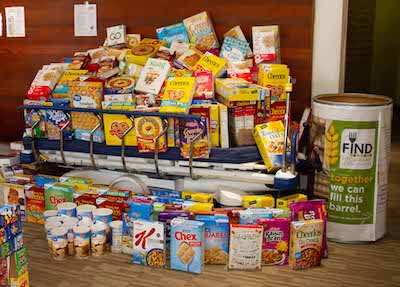 Healthy Over Hungry Cereal Drive®
Tenet's annual Healthy Over Hungry Cereal Drive® collects donations of cereal to help support families struggling with hunger. The Cereal Drive was launched in 2010 by a nurse at the Children's Hospital of Michigan, a Tenet hospital which is part of the Detroit Medical Center, and the DMC Professional Nurse Council. The purpose of the drive was to donate much needed food for Detroit families and to promote the importance of eating a healthy breakfast, especially for children in the summer months. The program was so successful that it was later expanded nationally across the Tenet network.
Since 2014, our national program has helped collect more than 19 million servings of cereal and raised almost $1.2 million to benefit thousands of children across the United States.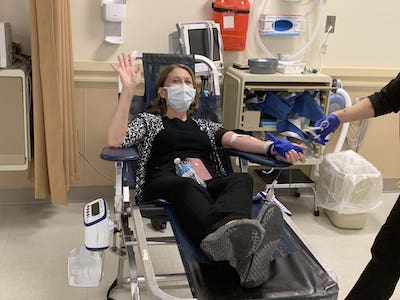 Annual Blood Drive
We work together to save lives through our national blood drive. Thanks to the generosity of our colleagues, physicians, volunteers and neighbors, we were able to replenish local blood banks with a total of over 900 units of blood during our 2019 drive.
In addition to our annual blood drives, team members rally their communities for support on an ongoing basis. During the COVID-19 pandemic, we have stories of employees organizing their own "sold-out" blood drives to fill the most pressing need. Due to the high response from staff and community members, these efforts will help critically ill newborn babies, patients being treated for cancer, those suffering from traumatic injuries and many others.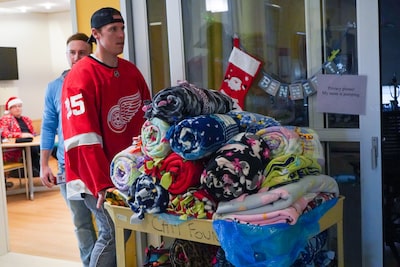 Community-Focused Charitable Efforts
We are national in scope, but local at heart. Going out into the community to help others is a priority – that's why our facilities and employees regularly share their time and healthcare experience to usher in the greater good.
Each year, we provide thousands of free screenings at local health fairs, host numerous educational seminars and search for ways to better serve the people in our communities.
That also means we organize countless events on our hospital campuses and care centers to bring our communities together, especially those that invoke the generosity of others through donations and celebrations of recovery.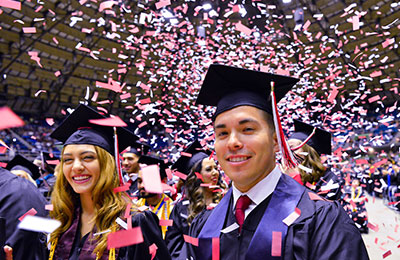 Education Initiatives
We are passionate about supporting education in our communities through several different programs and initiatives. This includes scholarships to educate tomorrow's healthcare leaders and providers, together with the Tenet Healthcare Foundation and the Baptist Health Foundation of San Antonio. We also proudly support the efforts of the UNCF, which promotes furthering opportunities for minority students in pursuit of higher education; as well as Early Matters Dallas, a broad-based coalition of business, civic, education, philanthropic and nonprofit organizations and volunteers, working together to raise awareness about, and advocate for, the importance of high quality early education. We stand behind countless other like-minded organizations.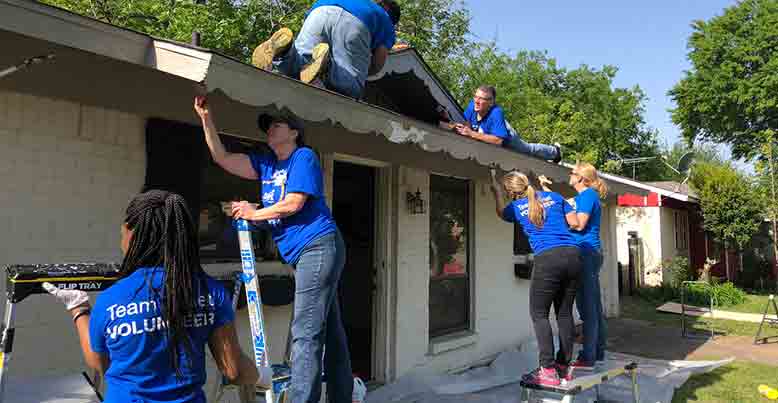 National Volunteer Month
Tenet, USPI and Conifer employees donate their time to support local organizations for National Volunteer Month. Teams of employees volunteer for a variety of causes such as working at food banks, helping at animal shelters and serving food those in need.
We appreciate the opportunity to make a positive difference by supporting local non-profit organizations in our communities.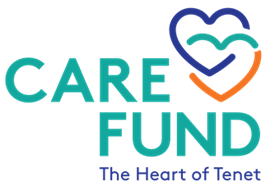 Tenet Care Fund
The Tenet Care Fund is a 501(c) (3) public charity that provides financial assistance to employees who have experienced hardship due to events beyond their control. This includes natural disasters, extended illnesses or injuries, and the unprecedented impact of the COVID-19 pandemic. We set up the Care Fund to provide hope and financial support for employees when faced with difficult and unforeseen circumstances. This program also enables us to offer employees a mechanism to make donations that benefit fellow team members in need.