Physician Careers
Our Community Built on Care comes to life with our caregivers.
At Tenet Healthcare, we believe in fostering an environment that enables our physicians to focus on what matters most – providing compassionate care to the communities we serve. That care is supported by a strong foundation of highly trained and mission-driven team members, state-of-the-art medical equipment, medical expertise, and robust data and technology.
Our footprint is expansive, allowing thousands of physicians the privilege to serve patients across the country. Whether you are just finishing your residency or fellowship training, or exploring ways to further your medical career, Tenet is proud to offer a wide range of opportunities to the medical community to advance our mission of providing quality, compassionate care.
Search for Physician Opportunities
A network of facilities across the country
Just as you create care plans based on each patient's needs, our broad network of services provides many opportunities for medical providers.
Through Tenet Physician Resources (TPR), providers can become employed by one of the largest health systems in the country and work to deliver the best possible patient care experience, while TPR manages the day to day operations.
If you want to create your own private practice, or join an established private practice, we can help you relocate to fulfill community needs.
Additionally, through USPI – the largest ambulatory platform in the country – we have more than 440 surgical facilities that offer investment opportunities and some of the best places to send your patients for surgical care.
Our network of more than 550 locations, including acute care hospitals, surgical hospitals, ambulatory surgery centers and medical imaging centers offers physicians the opportunity to serve patients across the continuum of care, supported by an organization of more than 100,000 team members.
Meet some of our medical groups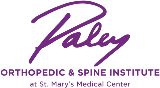 The Paley Orthopedic and Spine Institute at St. Mary's in Florida is well-known for delivering highly complex pediatric and adult orthopedic clinical services, including treatment of spine, foot and ankle deformities as well as congenital limb disorders. Patients travel from all across the country and internationally to receive world-class medical care at this center of excellence.

Biltmore Cardiology joined our Abrazo Medical Group in Phoenix in May 2019. Biltmore has over 25 years of experience providing comprehensive diagnostic and interventional cardiology, minimally invasive cardiothoracic surgery, vascular and electrophysiology services. This practice is at the forefront of new treatments with a focus on clinical research and new technologies.

In El Paso, Providence Medical Partners' footprint includes The El Paso Orthopaedic Surgery Group. This team of physicians and providers offers comprehensive treatment for orthopedic issues including diagnosis, nonsurgical treatments, minimally invasive surgical procedures and rehabilitation.
Kim Davis
Focus Areas

All physician recruitment for Desert Care Network of California and South Carolina
Wendy Castaldo
Focus Areas

All physician recruitment for Alabama, Florida, and Tennessee
Caylie Huffstutler
Focus Areas
All physician recruitment for Arizona and El Paso, Texas