1969
Tenet, through its predecessor company National Medical Enterprises (NME), conducts its initial public offering of common stock. A portion of the net proceeds from the stock sale are used to buy four general hospitals, including Doctors Medical Center of Modesto, as well as the land that now houses Lakewood Regional Medical Center and some additional care facilities. Depicted in the picture is vice president Dallas Riddle with a model of the expanded medical complex under construction in Modesto, California.
1973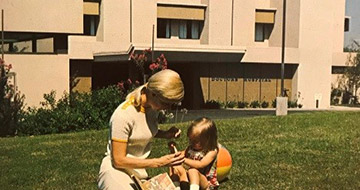 Pictured: A mother and her daughter relax on the lawn in front of Doctors Medical Center, which was called Doctors' Hospital of Modesto at the time. The child was born at the California hospital two years prior.
1980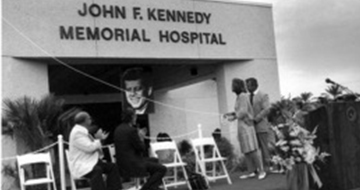 Pictured: The opening of JFK Memorial Hospital in Indio, California.
1982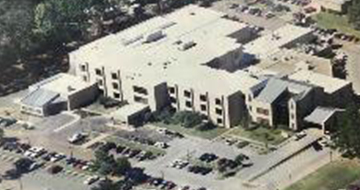 Four operating groups are established: international, hospitals, nursing homes, and medical products and services.
Pictured: Nacogdoches Medical Center
1988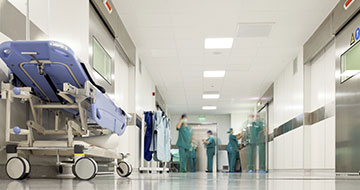 NME responds to changing patient needs by adding services, such as open heart surgery, cardiac catheterization and additional obstetric units in selected hospitals.
1990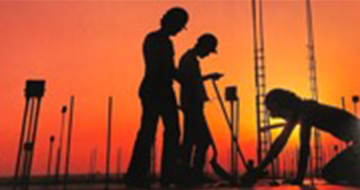 NME is one of the nation's largest hospital care service providers with more than 45,000 employees and 146 hospitals. American Medical International (AMI), another large healthcare system, undergoes a leveraged buyout and moves its headquarters from Beverly Hills, CA to Dallas, TX.
Pictured: Workers building a new NME care facility.
1995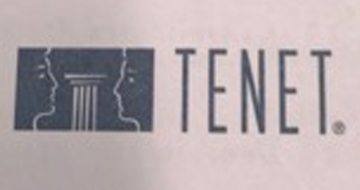 NME doubles the company's size by acquiring American Medical International (AMI) for $3.3 billion, and changes the company's name to Tenet Healthcare.
1998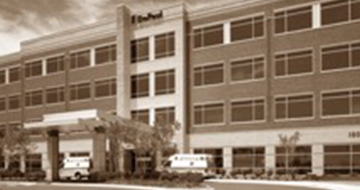 USPI is founded and acquires facilities in Tennessee, Missouri and Alabama.
1999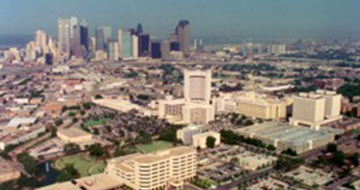 USPI forms one of its first health system partnerships with Baylor Health Care System.
Pictured: Baylor University Medical Center in Dallas.
2001
USPI completes a successful IPO.
Pictured: USPI employees at one of the company's first conferences.

2004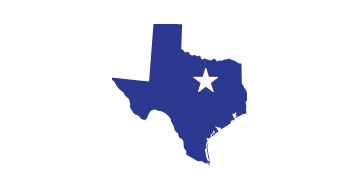 Tenet moves its headquarters from Santa Barbara to Dallas.
2008
Tenet launches Conifer Health Solutions from its existing patient financial services operations. The company offers revenue cycle management and clinical communications services to other hospitals, including those within Tenet's portfolio.
2009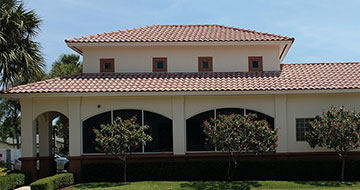 Tenet begins targeted outpatient investment program to create additional access points in convenient locations for patients. This involves the expansion of outpatient networks in hospital markets, including ambulatory surgery centers, urgent care, imaging and off-campus EDs.
2010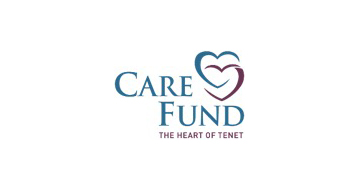 Tenet launches the Care Fund to provide support for team members in need. The Care Fund is a 501(c) (3) public charity that provides financial assistance to Tenet employees who have experienced hardships due to events beyond their control, including natural disasters and extended illnesses or injuries.
2013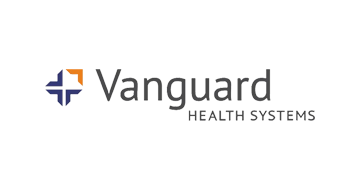 Tenet acquires Vanguard Health Systems, significantly expanding the hospital operations footprint and taking the company into new geographic markets, such as San Antonio, Phoenix and Detroit. The transaction expands Tenet's total ownership to 79 hospitals (from 49) and 157 outpatient facilities.
2014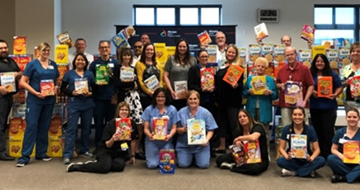 Tenet expands the Healthy Over Hungry Cereal Drive into a national program to provide healthy breakfast options to those struggling with hunger, especially children. The drive was launched in 2010 by Pam Taurence, a nurse at the Detroit Medical Center.
2015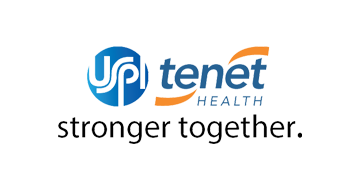 Tenet and USPI combine to create the largest ambulatory surgery platform in the country. This transaction significantly changes Tenet's strategic pathway, adding ambulatory capabilities and high-quality facilities in both existing and new markets. The initial transaction allows Tenet to take a majority stake in USPI with a path to increase ownership over the next few years.
2018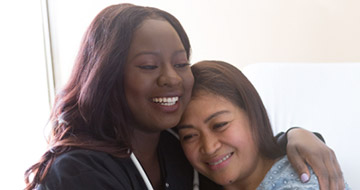 Tenet launches a first-of-its-kind grassroots marketing campaign under the tagline "Community Built on Care." The program highlights Tenet's commitment to providing compassionate care to the many diverse communities we serve. The advertisements feature employees across the nation.
2019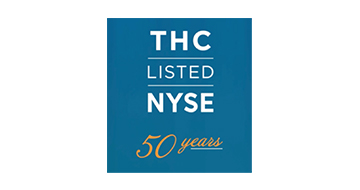 Tenet celebrates its 50th anniversary and rings the opening bell at the New York Stock Exchange. Additional milestones in 2019 include launching a new brand, mission, vision and values; opening a Global Business Center in Manila, Philippines; and moving the company's corporate headquarters to North Dallas, creating one HQ across its three operating segments.
2020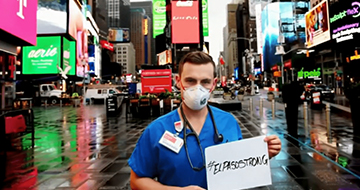 Tenet faces the biggest public health emergency in its existence, COVID-19, responding with strength and perseverance. Team members across the country work together to adapt to a fluid and uncertain environment.
Today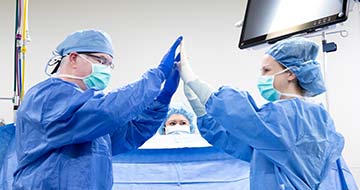 Following two transformative ambulatory acquisitions with SurgCenter Development (SCD) in 2020 and 2021, our USPI network of lower cost-care sites continues to grow, along with our premier hospitals and Conifer subsidiary.