Focused on the Future
by Grace Ranera on Jul 24, 2020, 02:34 AM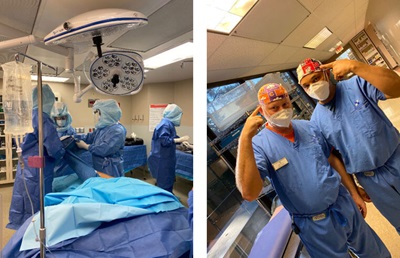 Jean Calhoun | RN Regional Administrator
Northwest Georgia Orthopaedic Surgery Center
Marietta, Georgia


Within the first week of reopening at Northwest Georgia Orthopaedic Surgery Center in Marietta, Georgia, the team was overwhelmed by the show of support from their community. Opening the facility up for a full six-day week, more than 60 procedures were scheduled including 10 total joints and one spinal procedure.
Administrator Jean Calhoun, RN stayed close to her team during and up to reopening, having multiple team-huddles throughout the day, gauging comfort levels, seeking opinions, and ensuring the team's input was considered as they began to provide much-needed care to their patients.
"The resilience displayed on not focusing on the past, but being solutions-oriented for the future, has been astounding. I get tears in my eyes when I think of their resilience and positive attitude," said Jean.
Within their first week, the facility opened up to do Saturday procedures. "The patients have been so appreciative." It was such a success, the facility has decided to open up for Saturday procedures for the next few months.
"Our family, friends, and careers will never be the same again, more precious than we ever could have thought."