A "Go To" Employee
by User Not Found on Jul 22, 2020, 00:49 AM
Matt Stensland | Director, HR Operations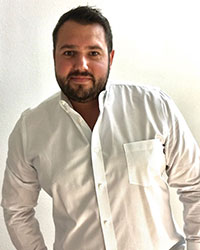 Matt Stensland serves as Director of HR Operations for Tenet, a role he has held since October 2018. He has also supported the HR department for nearly ten years in various other capacities. He touches many different elements of the employee experience to ensure smooth transitions – everything from onboarding and integration to helping fulfill staffing requirements.
Throughout the pandemic, Matt has provided full HR corporate support for all COVID needs across the field and within corporate. He has been incredibly responsive, understanding and compassionate in all moments.
He is known as a "go to" employee, as described by Dina Dunn, Vice President of HR Operations. Dunn added, "Matt is truly one of a kind. In his role, he has the unique position to be involved in all things HR across the enterprise. While he is instrumental in leading the business center/shared service operations, he also jumps in to ensure that all HR related projects are successful based on his vast experience across the function."
Matt is always the first person to proactively look at the scope, timing and overall challenges and say "Ok, let's do it." His proactive attitude and willingness to help is contagious.
Not only is Matt critical to HR Operations, he is incredibly valuable to HR and Tenet overall.
MJ Arion, Vice President, CHRO Hospital Operations, TPR & Service Center, added, "Matt has a relentless focus on serving the frontline…whether that means our caregivers directly or the field business partners. His customer service sets him apart."