Helping Patients Live To Fight Another Day
by User Not Found on Jun 29, 2020, 20:39 PM
Like everyone else in the country, Dr. Joseph Ricotta had delayed performing elective non-urgent procedures and diagnostic testing in an effort to aid in the response to COVID-19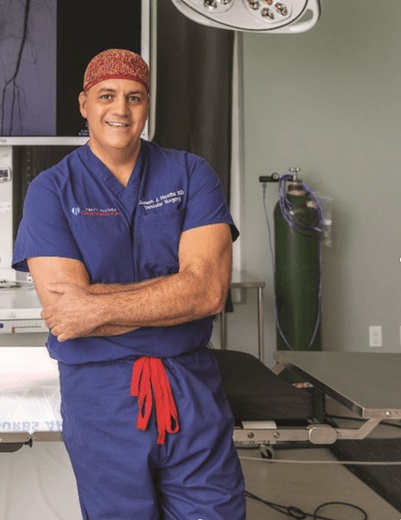 Joseph Ricotta, MD, MS, DFSVS, FACS | Vascular Surgery and Endovascular Therapy | National Medical Director for Vascular Surgery and Endovascular Therapy, Tenet Healthcare
Delray Medical Center
Delray, Florida
Like everyone else in the country, Dr. Joseph Ricotta had delayed performing elective non-urgent procedures and diagnostic testing in an effort to aid in the response to COVID-19; however, progression of vascular disease does not slow down even during a lockdown due to a worldwide viral pandemic. Dr. Ricotta has saved numerous patients with emergent limb salvage procedures, ruptured aortic aneurysms, and pulmonary embolisms.
"We have been busy over the last several weeks not only with COVID-19 positive patients who have suffered vascular complications as a result of the virus, but more often with COVID negative patients that have had progression of their baseline vascular disease," Dr. Ricotta said.
Dr. Ricotta also said both Tenet Florida Cardiovascular Care and Delray Medical Center have done an outstanding job accommodating patients who are suspected to have contracted the virus and delivering excellent care to them, while at the same time creating an extremely safe environment for those patients requiring care who have not become sick from COVID.
"I would like to personally thank all of the staff and caregivers at Delray Medical Center and Tenet Florida Cardiovascular Care for their outstanding dedication to our patients and each other, and for their courage and determination to help the members of our community navigate through this turbulent time," Dr. Ricotta said.