Proud to Celebrate Pride: Ryan's Story on Embracing His True, Authentic Self
Jun 17, 2021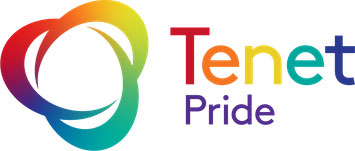 It brings me so much joy seeing all the supporting rainbows at each and every turn of the building. Friends, colleagues and people I've never met are actively posting support messages, having conversations about Pride Month and celebrating their LGBTQ+ friends and family.
Rainbows are a sign of happiness, and the June rainbow extends warmth and support for human connections of all kinds. Each color of the Pride flag has its own meaning: Red for life, Orange for healing, Yellow for sunshine, Green for nature, Blue for harmony and Purple for spirit.
I remember a time when Pride Month wasn't a big, talked about celebration. When it started to become more prominent, it didn't have the ubiquity it does today. It is such a wonderful opportunity to give volume to LGBTQ+ voices, honor culture and talk about the importance of equal rights for all.
For me, Pride Month brings comfort. Being who you are creates a better version of yourself and in turn allows you to fully embrace your voice, courage and self-confidence. The ability to feel comfortable in your work environment, the ability to be more honest about what's in your heart and the ability to create stronger connections with your family and those around you is what Pride Month is all about.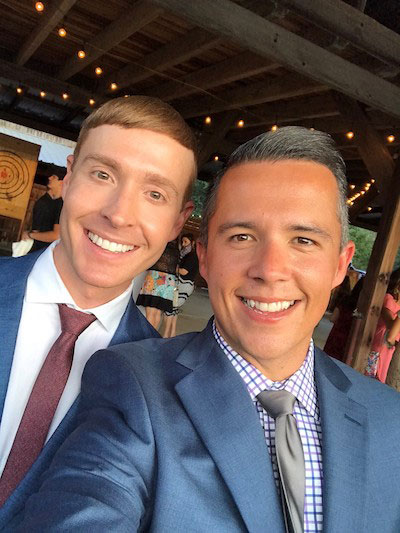 My biggest regret growing up is that I didn't share my true, authentic self sooner with my family. My father was a former full colonel in the U.S. Air Force and for many years I kept my true self from him. I had fears, like many people do, about acceptance. When I finally mustered up the courage to share my life with him, he could not have been more supportive, and now, we are the closest we have ever been. Keeping my life a secret for so many years has me wishing I would have come out sooner to my family since time is something you can never get back.
My advice to those who may fear acceptance: Be yourself. Be yourself today, be yourself tomorrow, and embrace the tough topics because the only way to keep opening up minds and hearts is to be seen and to be heard. There is a great quote by George Takei: "We should indeed keep calm in the face of difference and live our lives in a state of inclusion and wonder at the diversity of humanity." For me, the notion of being calm resonates with being proud. The two seem to effortlessly complement one another as they reach for optimism.
I plan to celebrate everything Pride with my husband Sean, our two Boston Terriers, Braxton and Ollie, along with my Dad and rest of our family.
Ryan (Right) with his husband Sean (Left) Ryan Haggerty is a Senior Director of Financial Planning & Analysis for Tenet Healthcare.