Interview with Tenet Board Member, Tammy Romo
Mar 22, 2021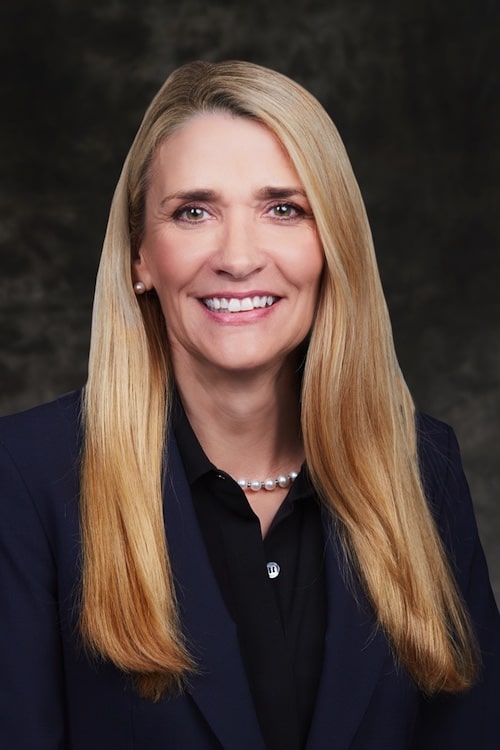 When did you join Southwest Airlines? What is your current role?
I joined Southwest Airlines almost 30 years ago. I have held a number of Leadership roles, including Head of Investor Relations, Controller, Treasurer, and Senior Vice President of Planning before moving up to my current role as Executive Vice President and Chief Financial Officer in 2012. In addition to overseeing overall Finance activities, my responsibilities also include Strategy and Planning as well as Supply Chain Management.
As CFO of Southwest and a Board member for Tenet, you've experienced great challenges from the pandemic in two very different areas. What are you most hopeful for right now?
2020 was a year of resilience for both Tenet and Southwest. I am hopeful the end of this horrific pandemic is near and that we are on the road to recovery. We have learned and endured so much. I hope and pray we will all reflect on 2020 and apply our learnings to help us grow both individually and as a nation putting civility, kindness and compassion front and center in all of our words and actions.
Tell us about your family.
My husband and I met at University of Texas and were married shortly after graduation. Our two children are grown. Our son lives in Dallas and is working in real estate; my daughter will be graduating from the Terry School of Business at UGA this May and pursuing her Masters in Accountancy this fall. We enjoy traveling and spending time with friends and family and look forward to returning to more normal times ahead.
What have been the most important leadership lessons for you and who did they come from?
I learned early on in my career that leadership is having a genuine interest in your people and providing them the support they need to succeed, communicating effectively, taking ownership and personal accountability, and always trying to do the right thing. I witnessed these leadership lessons firsthand at Southwest Airlines by our most notable Leaders: Herb Kelleher, Colleen Barrett and Gary Kelly.
We understand you were close with Herb Kelleher. What do you think were his greatest leadership qualities?
If you met Herb once, he knew your name forever. He took a genuine interest in every person he met, making that person feel as important as anyone he ever met. As a leader, you are only as strong as the people you surround yourself with. Herb lived this every day at Southwest.
What words of wisdom do you have for women leaders – those already leading and those aspiring to advance in their careers?
The advancements that have been made over the years have been achieved largely through the efforts of ordinary people, both men and women, standing up to do what is right within our own spheres of influence. I have been in the workforce for over 40 years, starting as a secretary at age 14 in a tiny real estate firm in my small Central Texas hometown. From early on, I have believed that if you work hard and put your heart and mind into everything you do, there is nothing you can't achieve.
Lead with a strong mind and a strong heart. Strong results will follow.