The Palm Beach Health Network supports Hurricane Ian relief efforts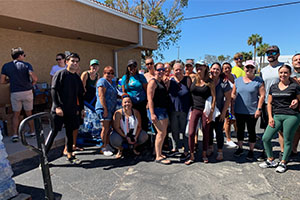 The destruction of Hurricane Ian left more than 2.3 million people without power and many without clean water. In the aftermath of storm, the hospitals of the Palm Beach Health Network came together to help.
The team organized a donation drive throughout their facilities which will benefit several devastated communities across Florida. They are collecting many non-perishable food items and other supplies including bottled water and canned food.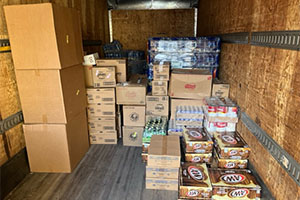 The Palm Beach team also came to the aid of more than 115 USPI employees and their families who call Florida home, most of whom were without power, cell phone service, and running water. Volunteers delivered supplies, food, and water to their team members, but more importantly, they delivered hope when they needed it most.
"Serving our communities starts with supporting our valued team members who treat our patients, no matter the challenges before them," stated Maggie Gill, Group President. "We are extremely proud of the selflessness and dedication that our volunteers demonstrated during this challenging time. They not only provided much needed supplies, but they provided compassion and hope."