Cardiology specialist joins Palm Beach Health Network Physician Group
As part of Palm Beach Health Network Physician Group's (PBHNPG) ongoing mission to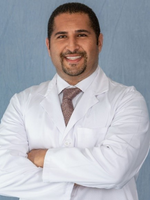 provide quality care to patients across South Florida, Phillip Habib, M.D., a leading cardiologist specializing in advanced heart failure and transplant cardiology, has joined the team.

Dr. Habib specializes in a wide variety of cardiology care and treatments, including mechanical circulatory support, cardio-oncology, cardiomyopathy, cardiogenic shock and cardiac amyloidosis. Additionally, Dr. Habib is experienced in advanced cardiac imaging and echocardiography, cardiopulmonary exercise testing and clinical research.

"As a member of our valued physician network, Dr. Habib is a critical leader in treating patients' heart health," said Eric J. McBride, Chief Executive Officer, Palm Beach Health Network Physician Group. "His vast expertise in cardiology is imperative to providing our patients and the community with the specialized care they deserve. We are excited for him to be part of the team."

PBHNPG is a multi-specialty group that provides care to the Palm Beach County and Treasure Coast communities. As an affiliate of the Palm Beach Health Network, one of the largest healthcare networks in Palm Beach County, PBHNPG specialists, sub-specialists and primary care physicians and staff like Dr. Habib are committed to delivering the highest quality care to the communities they serve.