Building rainbows during Pride Month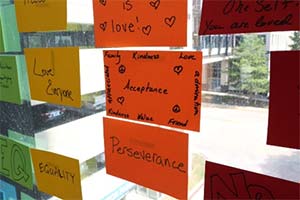 In celebration of Pride Month, team members at Tenet's headquarters in Dallas, TX honored the LGBTQ+ community with a rainbow built out of supportive words and sentiments.
The rainbow is an internationally recognized symbol for LGBTQ+ Pride.
Throughout June, employees wrote what Pride means to them on brightly colored index cards.
More than 300 cards were collected with words and phrases like live your truth, acceptance and equality.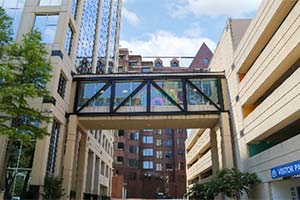 Responses were used to create a large rainbow in a highly trafficked part of the building, where everyone could enjoy the display of support. The colorful rainbow could also be seen from the street outside the building.
Together, employees foster a culture of support for their LGBTQ+ colleagues and members of the communities they serve every day.