Tenet's Executive Chairman honored with Excellence in Governance award
Tenet Healthcare's Executive Chairman, Ron Rittenmeyer, has been honored with Modern Healthcare's Excellence in Governance award. The Excellence in Governance program recognizes influential individuals who serve on a board of directors for a healthcare organization and foster advancement in culture, mission and performance.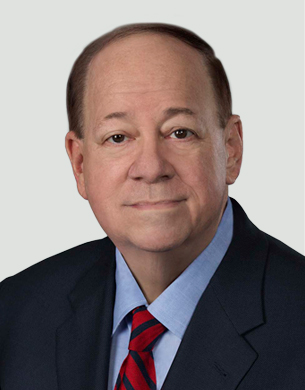 "We are thrilled to launch the rebranded Excellence in Governance Awards program with such an esteemed group of honorees. Each of these outstanding directors exemplifies the qualities of excellence in governance: loyalty and service; strategic and innovative vision; and commitment to fostering the values of accountability, diversity, equity and sustainability," said Fawn Lopez, Publisher of Modern Healthcare.
Rittenmeyer joined the Tenet Board in 2010, became Chairman in 2017 and served as CEO from 2017-2021. Under his leadership, Tenet has undergone a significant transformation to refocus the company on growth, quality, compliance, culture and efficiency. Of note, Rittenmeyer continues to drive key enhancements to corporate governance policies and procedures, including board refreshment. Nine of the company's 11 directors have been appointed to the Board in the last five years. Rittenmeyer also led the formation of a new Environmental, Social and Governance (ESG) Committee of the Board in 2021, which is comprised entirely of independent directors and focused solely on ESG matters.
"Our Board is focused, first and foremost, on leading with integrity and operating our company effectively," said Rittenmeyer. "I share the Excellence in Governance Award with my fellow board members and I applaud them for leading by example."
Lopez added that the honorees are "invaluable assets to the organizations and communities they serve and to the advancement of healthcare. We congratulate and thank them for their leadership and dedication."