Our Awards
We are proud of our teams for continuing to earn important recognitions for quality work and leadership, year after year. These awards highlight our enterprise commitment to a mission that resonates and values that define our character. We are grateful for these acknowledgements of our people and our organization. Read about some of our recent achievements below.

Individual and Company Achievements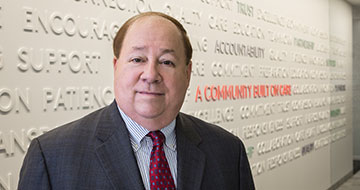 Most Admired CEOs in North Texas
In 2019, Executive Chairman and CEO, Ron Rittenmeyer, was recognized by the Dallas Business Journal for his transformational leadership at Tenet. The publication selected Mr. Rittenmeyer for his work to set a new tone at the top through his focus on quality care, integrity, accountability, people and culture.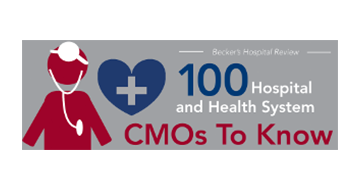 100 Hospital and Health System CMOs to Know
Dr. Ernest Franklin, Chief Medical Operations Officer of Tenet, joined other Tenet CMOs on this 2020 list. The recognition features physician executives dedicated to strengthening their organizations through clinician leadership development, patient safety initiatives, health IT and quality improvement.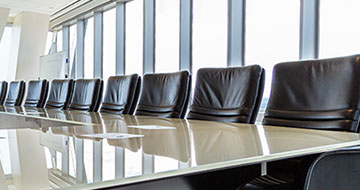 Gender Diversity on the Board
The Tenet Healthcare Board was once again recognized by the Women's Forum of New York for accelerating the pace of change for gender parity in the boardroom. The company was honored at the 2019 biennial Breakfast of Corporate Champions for having 30% (or more) women on the Board. Tenet has also been recognized as a 2020 Women on Boards Winning Company. This award honors public and private companies whose boards comprise 20 percent or more women.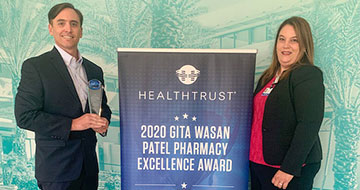 Excellence in Pharmacy Services
In 2020, Tenet's pharmacy team, led by Traci Holton, was honored with the Gita Wasan Patel Pharmacy Excellence Award by HealthTrust for supply chain excellence and the related benefit to providers, patients and communities. Tenet was selected to receive this honor based on a submission that documented a number of clinical pharmacy, utilization standardization, and cost-savings initiatives across 65 hospitals and was the highest rated in the category of Pharmacy Excellence.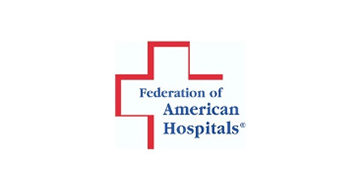 Grassroots Advocacy Champion
In 2019, Tenet received the Federation of American Hospitals William "Bill" Hoffman Jr. Grassroots Champion Award, which recognizes Tenet's outstanding leadership in grassroots advocacy. Tenet is an established leader in grassroots advocacy within the hospital industry. Tenet conducted over 2,600 points of contact with Members of Congress in 2019.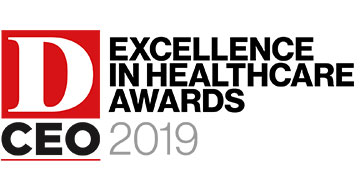 Excellence in Healthcare: North Texas
In late 2019, Executive Chairman and CEO, Ron Rittenmeyer, received D CEO's Excellence in Healthcare Award in the "Outstanding Executive in Healthcare" category. In presenting this award, the magazine noted that Mr. Rittenmeyer has "led a transformation of the organization, focusing on performance, compassionate and high-quality care, leadership, community outreach, and culture." The Excellence in Healthcare program in totality recognizes the people, places, deals and trends that shape North Texas healthcare.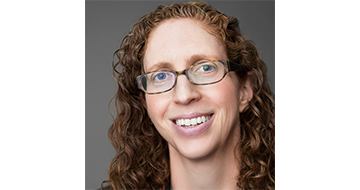 City of Worcester – Healthcare Heroes
Carolyn Jackson, CEO of Saint Vincent Hospital and Tenet's Massachusetts Market, was recently recognized by the City of Worcester as a healthcare hero. She earned this important recognition for her leadership and service to the community during COVID-19. In accepting this award, Ms. Jackson shares it with her dedicated caregivers and staff working to bring the Worcester community through this crisis.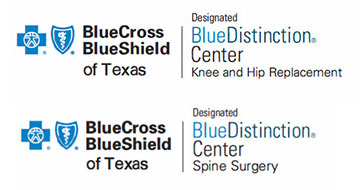 Excellence in Ortho and Spine Surgery
Five Baptist Health System hospitals in San Antonio were selected in 2019 by BlueCross BlueShield as a nationally designated Blue Distinction Center for their excellence in providing high-quality care. North Central Baptist Hospital was designated as a Blue Distinction Center for Spine Surgery, and Baptist Medical Center, Northeast Baptist, North Central Baptist, Mission Trail Baptist and Resolute Health Hospital were designated as Blue Distinction Centers for Knee and Hip Replacement.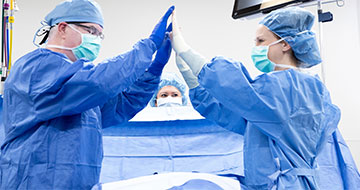 Honoring Exemplary Patient-Centric Care
In the July 2020 CMS HCAHPS Star Ratings survey, 23 of 24 eligible USPI surgical hospitals earned a four- or five-star rating, with 17 of those earning five stars. The ratings are based on patient surveys that cover critical areas when it come to the overall patient experience. That includes nursing and physician communications, the responsiveness of staff to patient needs, cleanliness of the facility and other key elements. In addition, 28 USPI facilities also achieved top honors for patient experience by Press Ganey as announced in September 2020.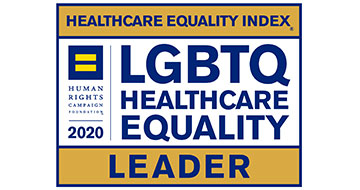 LGBTQ Healthcare Equality Leader
Desert Regional Medical Center in California and West Boca Medical Center in Florida have both received the "LGBTQ Health Care Equality Leader" designation from the Human Rights Campaign Foundation (HRC). The designation was awarded in the 12th edition of HRC's Healthcare Equality Index (HEI), released in August 2019. It assesses participants on four criteria: Non-Discrimination and Staff Training, Patient Services and Support, Employee Benefits and Policies, and Patient and Community Engagement.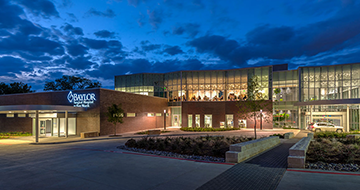 Women's Choice Best ASCs by State
In 2019, over 75 of our USPI facilities were recognized with a Women's Choice Award for Best ASC by State. To be included on the list, ASCs must be accredited by The Joint Commission, have a high patient recommendation rating and score higher than average on the Outpatient and Ambulatory Surgery Consumer Assessment of Healthcare Providers and Systems.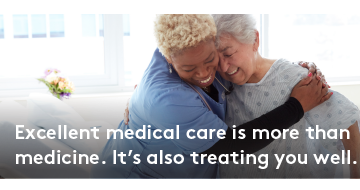 Healthcare Marketing Awards
Tenet's marketing campaign, Community Built on Care, was recognized by the Healthcare Marketing Report, Inc., winning 18 awards in the 37th Annual Healthcare Advertising Awards. This year, over 4,200 entries were received. In addition to receiving 14 merit recognitions, Tenet's marketing campaign received Gold, Bronze and Silver awards for excellence in print, radio and rebranding.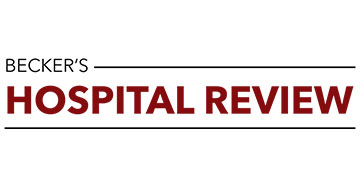 RCM Companies to Know
Conifer Health Solutions was named to Becker's 2019 list of 210+ Healthcare Revenue Cycle Management Companies to Know. Conifer Health has 35 years of healthcare industry expertise to help clients in more than 135 local regions nationwide. Annually, Conifer Health manages nearly 24 million unique patient interactions, more than $25 billion in net patient revenue and nearly $20 billion in medically managed spend.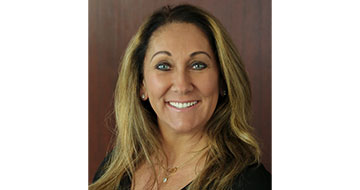 North Texas Women in Technology
In 2020, Executive Vice President and Chief Information Officer Paola Arbour was recognized by the Dallas Business Journal as a 2020 Women in Technology honoree. In identifying this year's winner class, the Dallas Business Journal looked for women who are mavericks when it comes to technology and innovation, forging the way for both women and future tech leaders in Dallas-Fort Worth. Winners also established a proven track record in making pivotal decisions for their organizations - especially when it comes to the implementation or development of technology.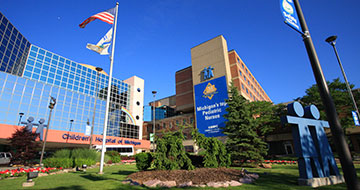 Excellence in Pediatric Care
The incredible team at DMC Children's Hospital of Michigan continues to earn important recognition for delivering exceptional care to children across the state of Michigan and beyond. The hospital has been ranked as one of the best in the country for pediatric care according to the new U.S. News & World Report 2020-21
Best Children's Hospitals rankings
, gaining national recognition in six pediatric specialties: cardiology and heart surgery, gastroenterology and gastrointestinal surgery, nephrology, neurology and neurosurgery, orthopedics and urology.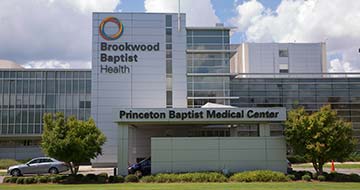 2020 Best Maternity Care Hospitals
Princeton Baptist Medical Center in Birmingham, Alabama, was named to Newsweek's 2020 list of Best Maternity Care Hospitals. This distinction recognizes hospitals that have excelled in providing care to mothers, newborns and their families, as verified by the 2019 Leapfrog Hospital Survey. Princeton Baptist Medical Center was one of less than 250 hospitals to receive this accolade.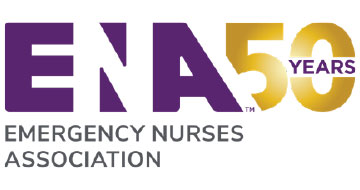 Excellence in Emergency Care
Fountain Valley Regional Hospital and Medical Center has been awarded the highly prestigious international Emergency Nurses Association Lantern Award. Only 25 hospitals from around the world are selected for this award. It recognizes emergency departments that demonstrate excellent practice and innovative performance through leadership, education, advocacy and research.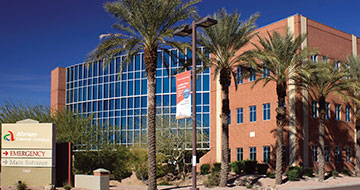 Civic Leadership, Quality & Value of Care
Four of our Abrazo Health Hospitals in Phoenix earned a spot on a new national ranking compiled by the Lown Institute, a nonprofit organization based in Brookline, Massachusetts, that assessed almost 3,300 hospitals nationwide on 42 metrics. Abrazo West Campus, Abrazo Central Campus, Abrazo Scottsdale Campus and Abrazo Arrowhead Campus were four of ten hospitals in Arizona to gain recognition for their civic leadership (as defined by a commitment to diversity, inclusion and community health), along with the value and quality of care they provide.